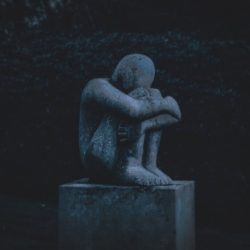 What it is
In a nutty little shell climate guilt (eco-guilt or green guilt) is the guilt of those who realize that are not doing everything they could be doing to defend the natural environment.
Go On…
Eco-guilt is a feeling of remorse or guilt that a person may experience when they recognize that their actions are contributing to environmental damage or degradation. This guilt can arise from a variety of situations, such as using disposable plastics, driving a gas-powered vehicle, or buying products that are packaged in unsustainable materials.
Eco guilt can motivate people to make changes in their behavior in order to reduce their environmental impact, but it can also lead to feelings of helplessness or despair if a person feels overwhelmed by the scale of the problem.
You Are Not Alone…
Continue reading