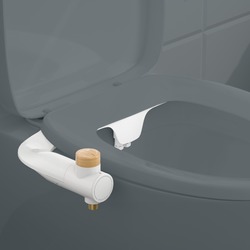 Most likely if you are reading this post you are already familiar with the advantages of using a bidet but in case you are new to the world of bidets, I want to quickly cover the benefits of bidets.
Bidets use less water and almost eliminate the need for toilet paper.
According to the website, Treehugger.com producing one roll of toilet paper requires 1.5 pounds of wood, 37 gallons of water, and 1.3 kWh of electricity. By eliminating toilet paper, a bidet attachment pays for itself in very short order.
Bidets are more hygienic than toilet paper. It has been found that the use of a bidet decreases the level of microbes…
Continue reading