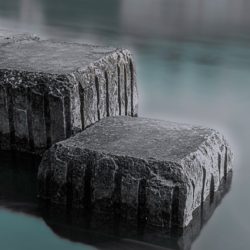 Kind of Obvious
I have been a committed minimalist for many years, not the bare wall type minimalist but one that battels to eliminate clutter. I'm currently doing a huge purge of my home and I keep thinking about all the connections between sustainability and minimalism.
The relationship between the two is kind of obvious but envisioning it, thinking about it, and discussing it, can encourage us to adopt a simpler more elegant lifestyle.
Interconnected
Minimalism and sustainability are two concepts that, at first glance, may not seem directly related. However, upon closer examination, it becomes clear that these two lifestyles are deeply interconnected and that embracing one can greatly enhance the benefits of the other.
Sustainable living, also known as green living, is the practice of living in a way that is friendly to the environment and reduces one's ecological footprint. This can take many forms, such as reducing power and water consumption, reducing waste, and choosing environmentally friendly products. Minimalism, on the other hand, is the practice of simplifying one's life by getting rid of unnecessary possessions and focusing on what truly matters.
Continue reading